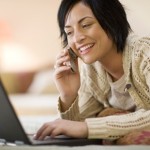 As an attorney is important to have a team; be it in house, virtual or a combination of both,  and in order to manage your team effectively, it's critical to implement weekly meetings so the team stays productive and your business keeps moving forward each month.
These team meetings can be done in person, via phone, or on a video platform like skype.  Yet no matter which platform you choose, the key is to ensure they happen each week without fail….schedule it at the same time every week as if it is your most important client.
That's because your team needs at least an hour of your undivided attention to ask questions, go over open items, provide feedback and discuss future projects in a way that's organized. And by setting aside a specific time each week for this to occur doesn't interrupt your daily work flow on a regular basis.
You, in turn, need these meetings to check up on the progress of your team, give them the time to hear their feedback and answer questions, hold everyone accountable, brainstorm future projects and keep everyone informed of the happenings in the firm.
Having a weekly team meeting, is a great way to do this in a controlled and focused environment where everyone gets their needs met and your team is empowered to tackle their work load without struggle, confusion or lack of clarity each week.
If you're not already holding weekly team calls for the employees or subcontractors of your firm, now is a great time to start.  Here are a few things you should ALWAYS do during a team meeting to ensure it is always a productive and efficient use of your time:
ALWAYS have an agenda– This keeps the meeting focused and on track.  Essentially, one person should be in charge of compiling the agenda and gathering talking points (from every person that attends the meeting) that they would like to cover in advance of the call.  You'll then use this to guide the conversation and ensure all issues are discussed and resolved appropriately.
ALWAYS Share the Stage– It's important that meetings are a collaborative and safe space and not just what you want, need or expect from your staff.  While that will ultimately be addressed on the call, it's equally vital to make sure everyone has a chance to voice their needs, questions and/or concerns for feedback from the group.  In fact, I recommend starting each call by celebrating the successes of the week so it naturally pulls everyone into the conversation.  You can then proceed into the agenda from there.
ALWAYS look ahead two weeks in each meeting– This gives everyone the big picture as to what's coming up so no one is scrambling at the last minute…or worse…misses an important deadline for your firm.   This two week run down should include everything significant on the company calendar—and if you don't have a company calendar, now's a great time to start one!
ALWAYS take notes– meeting notes are a great point of reference…and even a refresher as your team moves through their work load for the week.  It's also a great point of reference for you or your manager to stay on top of what was assigned and to whom.
So there you have it….4 things you should ALWAYS do during a team to ensure they become an effective…and extremely beneficial use of your time.  Once you get started with these simple tips, you'll be on your way to having more productive, efficient and happy team and hence a more productive business in no time.
Be sure to leave a comment below with any team meeting tips you find beneficial for you and your team.  Next week we'll discuss the top things you should NEVER do on a team call, so stay tuned!
*****
Online Business Manager and law firm marketing expert, Laura Lee Sparks, is one of the most authoritative and well respected voices on attorney outsourcing, legal marketing and virtual assisting for lawyers on the web.  Her advice and legal marketing campaigns have helped lawyers reach and surpass the million-dollar mark in their businesses numerous times thanks to her straight-forward advice and ability to make legal marketing principles easy to understand and implement.  For further information on lawyer outsourcing programs or to contact Laura Lee directly, please email help@legalmarketingmaven.com