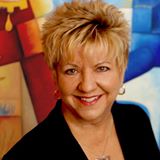 "I have worked with Legal Marketing Maven for two and a half years and they are absolutely awesome! They have transformed my estate planning practice by providing outstanding services in so many ways:
· They assisted with the design of my website and I have received rave reviews from clients as well as professional colleagues.
· The articles, blogs and tweets they provide are timely, enticing and information packed. They are often shared by others on various social media sites.
· They tailor the monthly marketing campaigns for my office and work with my staff to implement the plans.
· Twice a month they provide email newsletters to my clients. The clients regularly notify me how much they enjoy the emails and the pertinent information included. They actually look forward to receiving them.
· When I have an event, Legal Marketing Maven bends over backwards to provide whatever marketing products I need and they make sure the materials appropriately reflect the uniqueness of my office.
· I published a book a year ago and they provided proof reading services as well as cover design services. They also integrated the book with my website.
· Their integrity is beyond reproach.
But best of all, they are soooooo much fun to work with. Every member of the staff has a great sense of humor, takes a personal interest in my practice and acts as a cheerleader in encouraging me to take on new things to enhance my practice. I don't know what I would do without them."
Nancy A. Chillag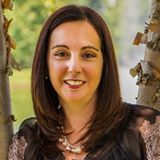 "As a very busy solo practitioner I know the importance of making certain that "things" do not fall through the cracks. Laura and her team understood the importance of this as well. I retained Laura's services a few years ago to assist me in implementing processes and procedures for each type of client I assist.
The methods she and I put together worked with my goals and the quality of service I wanted to maintain and provide my clients with. Laura made suggestions that I had not thought about and provided alternate (and honestly…better) methods to accomplish my end result.
I have also used several of Laura's marketing campaigns and strategies. They were each written with the goal of educating the public and spotlighting the firm. And they worked!
Without a doubt, I would recommend Laura with any type of Legal Marketing. She will grow your firm…you just need to listen and implement!"
Sabrina Winters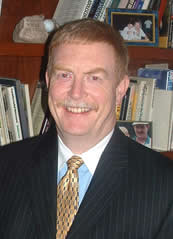 "I call Laura Lee "The Implementer" because she does a great job of keeping up with all of the ideas I have for marketing."
–Ben Glass Attorney at Law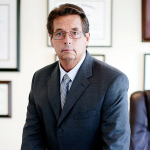 "Laura Lee is simply the best at anything she touches. She is insightful, competent and gets the job done every time. She is the kind of person you can trust to offer you the best counsel. If you need something done with precision and honesty Laura Lee is the one to turn to every time without question." –Vaughan DeKirby Attorney at Law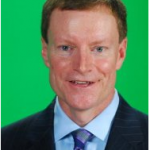 "I hired Laura Lee as a virtual assistant for my solo law practice in Richmond, VA. Anything that I wanted to get done or implement in my law practice, she knew how to do for me. Her work was always outstanding and she became a trusted implementation manager and brainstorming partner." -Bob Battle Attorney at Law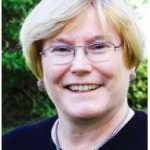 "Laura Lee is AWESOME. She listens, asks questions and works closely with you to achieve the best results, quickly and at a reasonable cost. She is number 1 in my book!" –Nancy Cavey Attorney at Law

"I have worked on an ongoing basis with Laura Lee for nearly a year. She is critical to my operations. Her attention to detail and her creativity are a rare combination. Most importantly for my practice, she gets things done! And, she is always a pleasure to work with. She has my highest recommendation." -Michael Sherman Attorney at Law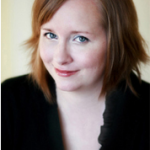 "Laura Lee has that rare combination of extensive knowledge about her subject and a passion for the people and businesses that she helps to succeed. During our personal accountability phone calls, Laura Lee has helped me to refocus and shift my mindset to solve problems, and she has helped me to develop specific strategies to overcome the challenges that I face in my business. I consider Laura Lee to be both a professional and personal mentor. She truly cares about the businesses and people that she works with." Candice Aiston Law Office of Candice Aiston
I loved my call with Laura Lee. She's insightful, warm, and had a calming influence on me. She gives you concrete things for you to do to make your business grow. She's awesome. Rowell Manasan Manasan Law Group
"Laura Lee has a knack for simplifying the complex and getting things done that seem to me to be awfully difficult, but she accomplishes with grace. I give Laura Lee my highest recommendation." -Alexis Martin Neely Personal Family Lawyer, CEO
"With just one tip from Laura Lee, I was able to shift from being a task-oriented assistant to a problem-solving, implementation manager for my attorneys. This was a huge benefit to the attorneys who were stuck believing they had to do everything themselves – they were able to spend that time getting more clients. It also increased the number of hours that each retained me so in most cases I doubled my hours. Laura Lee knows her stuff and has the heart of a teacher. She truly has been a gift to my business!" -Paula Wooley Virtual Assistant
"Laura Lee is incredibly gifted in her ability to see what needs to be done and design a plan to effectively put it in place. She is adept at working with all levels of management and able to cultivate relationships in a virtual setting. Laura Lee continues to impress me as she develops new streams of income. She's ahead of the game and continues to think with the future in mind." -Mia Chambers Virtual Assistant
"Actually, I've worked with Laura Lee in her other businesses also, across a wide range of customer needs. She and I are both service providers to our clients. Laura Lee is far more dedicated than you would find in 99% of service providers. She is a true rare breed, in that she treats her clients' businesses the same (or even ahead!) of her own. Laura Lee is creative yet organized, out-of-the-box yet pragmatic, sensitive yet tough. I would not hesitate to recommend her to people I know and have done so many times!" -Lisa Beers Web Designer
"I just want to thank you again for taking the time to have our accountability call, and let you know how much I appreciate and value your input — I wish I could have you in my office for a week or so to really whip us all into shape."" -Eric J. Lindhorst, Esq. Eric J. Lindhorst & Associates LC
"I just wanted to let you know that your tireless efforts to help us, and everyone else you touch with your magic, is soooo appreciated. Every time I talk with you I feel reenergized with my mission, and am secure in the knowledge that I am working with someone who's got my back, and knows what she's talking about to boot." -Kyra Fischbeck Howell The Howell Law Firm, PLLC
"Thank you so much for all your great coaching on our accountability calls. You have been a tremendous help to me as I get started and I really look forward to our calls each month." -Kristina Haymes, Esq