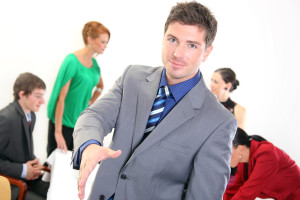 Do you need print collateral for your firm?
… then be sure to checkout the many print materials we have available in my pre-holiday vault sale.
Some of the print items you can choose for your practice include:
Special Needs Planning Tri-Fold Brochure
Probate Tri-Fold Brochure- "7 Steps to Take After The Loss of a Loved One"
Pet Trust Planning Tri-Fold Brochure
Tri-Fold Brochure on Planning for Minor Kids
Flyers & Invitations to Promote Live Workshops for Estate and Elder Law Topics
End of Life Planning Comprehensive Checklist (Great for hospice facilities and nursing homes)
Tax Time Estate Planning Checklist
Sandwich Generation Tri-Fold Brochure
Expo Collateral Materials for Marketing at Live Events, Including Table Signs, Raffle Signs and Sign Up Sheets
VA Aid & Attendance Tri-Fold Brochure
Medicaid Planning Tri-Fold Brochure
Print Materials for to give to clients that leave your office without engaging to help them make a final decision with their loved ones.
Our Mega Seminar Marketing Pack– Including Invitations, Flyers and Promotional Materials for Self-Hosted Estate Planning Seminars.
We know how important it is for you to have these materials available for your law firm. Print materials are powerful marketing and education tools that you can physically PUT IN THE HANDS of potential clients and referral sources, to keep you top of mind and ensure you are the one that will receive their business.
When you order our "Bundle," you can secure all of these print materials that are professionally written and designed for a ridiculously low price (LESS THAN $200 each!). And, you get the rest of our marketing campaigns to boot.
Imagine having ALL OF YOUR MARKETING in place for 2017. If your team can copy and paste, they'll be ready to roll with everything as soon as you download the files!
To see what's available for your practice, click here now.
Then, if you need to more guidance, connect with me and let's talk about what might be a good fit for you. I will help to steer you in the right direction so you are able to laser focus on the marketing plans that will bring you the most ROI as we head into the new year.
Laura Lee
PS: If you are looking for something specific that you don't see here, please email help @ legalmarketingmaven.com and let me know. This is just a FRACTION of the materials we have in our arsenal. I want to help you make 2017 rock!