"Ack! My open rate is 25%!"
I've heard this a few times from lawyers who believe that they are shooting for a 100% open rate. The thing is, the open rate is not an accurate measure for determining how many people are reading your email or ezines. Here's why:
Email programs are finicky!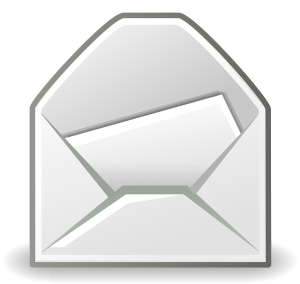 There are some email programs that are not capable of displaying the HTML (the behind the scenes code that makes your email look good) and images. There are a few programs that only display straight text, and you really need nice looking, easy-to-read content. Even the email programs that allow HTML and images, gives the user the option to turn that feature off. So, if someone opens your email in text-only, the program does not count this as an open. Several email clients also have a preview pane option. Many people read through the preview feature so those would also not count toward the open rate.
Even the email development services will tell you not to expect high numbers. According to Mail Chimp, in the best case scenarios the open rate would be around 50%. When they measured open rate per industry, the found that the average open rate in the legal industry is 22%.
Once explained, we tend to hear something a bit different from our clients. Like this…
Oh boy! My open rate is 25%!
Almost the same words, but with a completely different attitude!
I'm not advocating for ignoring your open rate, just know that this isn't an exact number and should be used as a guide. If you would like to learn how to get the best bang for your marketing buck, give us a call.
Did you know you can join our Inner Circle Accountability & Private Group Coaching Program for just $1.00?  That's it!  Click here and you'll see all that you get for 30 days!