Networking is really all about developing new relationships and opportunities. That seems simple enough, right? Well, some lawyers are really great at it. Others….not so much.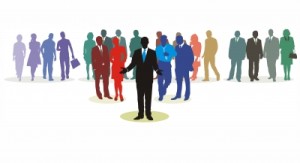 You are building a law firm. You are doing that by seeking out potential clients and converting them into paying clients. If you have been connected to me for any length of time, you know that I frequently share ideas for doing that. I speak a lot about referral marketing because word-of-mouth is probably the most effective way to get clients. We have several plug-and-play referral marketing campaigns from which to choose to obtain referrals from professional acquaintances, colleagues and friends and family. But, another great way to get referrals is to attend networking events. Networking events are really great because all you need to do is show up. No pre-work necessary. But there is a process that you should follow so that you spend your time at networking events wisely.
Engage
This is no time to be shy! Constantly look for people to speak to and when you have their attention, make sure they have yours as well. Keep the conversation going by asking questions about their business and then listen carefully to the answers. Resist the urge to look at your phone! Be sure to pass out your business cards and gather ones from people you'd like to continue getting to know.
Share
Generosity gets you everywhere. There are many ways to show your generosity. You could offer to give presentations or speak to civic groups, let them know about the free reports you have to offer that teaches them the basics of your area of practice, and even doll out a little free advice if warranted. Beyond sharing your knowledge, you should share opportunities. Look for opportunities for your networking colleagues to provide their services to you and others you know. The "give" part of give-and-take is important and will go a long way in cementing solid business relationships.
Follow-up
As you probably know, following up with your potential clients is a really effective way to turn them into paying clients. You also need to follow up with your networking colleagues. Send them a card or call them immediately after the event and let them know you enjoyed meeting with them and suggest that you meet again over coffee or lunch. You would be surprised how well people respond to gestures like this.
Once you have made a solid connection, you should start to see referrals come in. But remember this; relationships go both ways, be sure to send referrals to them as well.
Many lawyers understand and can easily do number one above, but you'd be surprised at how many don't do the next two. Networking is a process just like everything else. Follow this process and let me know how it goes. I love hearing networking success stories!
If you want to discover the basics of legal marketing join our FREE 21 Day Legal Marketing Bootcamp.  Click here to join now!