It's not roses.
It's not candy.
It's not diamonds or jewels.
It's more valuable than any of those, in fact it is something that is simply irreplaceable.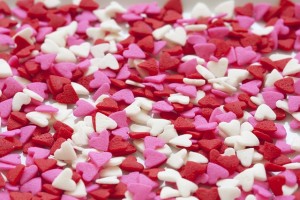 What your valentine (and the rest of your family) REALLY wants from you is TIME. Preferably quality time with you present and not distracted worrying about your business.
And I've got simple, affordable solutions to GIVE YOU more hours in your week – EVERY WEEK.
If you are spending any of your personal time on any of these tasks, you are simply wasting timethat you could be giving to your loved ones.
Copywriting
Blogging
Social Media Updates (business related)
Designing
Writing Newsletters
Updating Your Website with Information
Writing and Pitching Press Releases
Managing your CRM
Creating Lead Generation Funnels
Updating your Local Profiles
Updating your Social Profiles
Managing Speaking Events
…and any other marketing tasks that you are currently handling yourself (or that aren't getting done at all!)
….I think you get the hint. None of these tasks require YOU to do them completely. The greatest gift you can give is delegating the tasks that don't require you. Imagine how many hours a week/month you could reclaim. Time is not something we get to put in a bank account and save for later.
Email me at lauralee@legalmarketingmaven.com let's chat about how many hours we can give you and your family back.