I spent the earlier part of this week reviewing the emergency plans that I have in place for my company. See, I live in Florida and as of this writing, I do not know if Hurricane Irma will affect me because I am in the Panhandle. But, I am preparing anyway to ensure mine and my family's safety, as well as the protection of my business, just in case.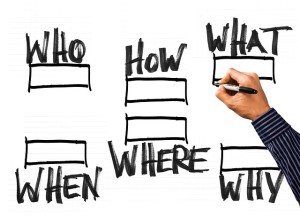 Major Pros:
The majority of our company files are cloud-based in multiple platforms so we don't have to worry about a loss of documents or client work products.·
I'm the only one in the company that lives in Florida. Even if I am temporarily out, the team can keep all client accounts going without me.
Major Cons:
Because most of my attorneys are in other states, the stuff that they do rely on ME for (as opposed to other team members), could be disrupted. It's not like having a local business where EVERYONE is off of work during a hurricane or snow storm. Their life continues as normal and I have to make sure that my issues don't interfere.
If I suddenly fell off the radar, the team, and my clients, could have a hard time learning of my whereabouts/ condition.
That last point sounds kinda silly, but it happened to me with a contractor just a few months ago.
One of my attorneys was having his website redone, and halfway through the project, the graphic designer he was using literally FELL. OFF. THE. RADAR. She wasn't returning phone calls, emails… anything.
It got to the point after a few weeks that we became worried for her safety. We had no way to contact her family or loved ones to check in. We were close to calling the police and giving her name to do a well check. And, needless to say on the work side, the website project was totally derailed for a time.
See, even if you don't experience a major natural disaster in your business, you still should have some basic contingency plans in place to deal with curveballs that could arise in your practice. After the designer incident, I've begun asking virtual employees for a contact number or email of someone that I could reach out to in an emergency.
Could you maybe ask the same of your employees? Do you know how to track down a spouse or loved one if your paralegal or secretary fails to show up for work or otherwise falls off the map? Do you need to create plans to handle your "brick and mortar" emergency issues, such as protecting files in the event of a flood or fire?
It's my hope that this week that you take a serious look at your disaster planning. The checklist below offers some key tips and pointers when designing an emergency plan for a law firm.
And, if you are in the path of Irma, hit reply and let me know what your plans are. Good luck, and my thoughts and prayers are with you!
Laura Lee
Creating an Emergency Plan for Your Law Firm
Many of us recognize the importance of having an emergency plan for our family in the event a crisis strikes. We stock up on emergency kits, we designated meet-up spots, we buy the right insurance policies, etc. all in the name of preparedness.
Yet most practice owners have not taken the same care or caution to create emergency plans for their law firm. This is a huge mistake that could affect not only you… but your family, your livelihood (read: $$) and your employees if a serious problem occurs.
While you may have insurance for your business that would cover losses in the event of a catastrophic event like a fire or a flood, there are other routine and practical items to consider so that your business can continue to operate with minimal downtime or hiccups.
If you haven't already, sit down with your core team members and decision makers in the practice this week. Bring up the following agenda items and talk about each situation to ensure you have an appropriate plan in place that everyone is familiar with and prepared to follow.
Client Files- What is the plan to protect client files? Could you begin to move key documents into the cloud? Are you properly backing-up or keeping copies of cloud-based documents in case something happens to your web-based files?
Employee Contact Information- If an employee fails to show up for work or can't be reached for any length of time, do you have a back-up person to contact (a spouse, loved one, neighbor?). Do you have emergency contact information for contractors or virtual employees (IT techs, web designers, virtual receptionist, document drafters) for the same reasons?
Office Inventory- Have you created an inventory of your office equipment, resources, furniture, etc. so that you could quickly determine the extent of damage and expedite your insurance claims if something happens? (Pictures are key here as well).
Designate a "back up" location- Think of alternative places where your law firm could continue to operate, employees and all, if your current location was damaged or unavailable for any reason.·
Create Escape Routes- If your office is in a high-rise or other public building structure, make sure your employees are familiar with all emergency escape routes and exits. Not all emergencies have "prep" time like a hurricane!
Finally, it would be helpful to record the discussion that you have with your team regarding your emergency plans. Once you work through your options, you can then transcribe the audio of your meeting and simply clean up the transcript so that you have a proper "emergency plan" manual in writing that can be referred to and amended quarterly.