We often come across law firms that are unintentionally throwing their money away using what we call "shotgun marketing." Shotgun marketing works like this:
You look at your calendar for the next several months and discover that you have a LOT of time on your hands. Where are the new client appointments? Panic sets in.
You quickly throw together some type of marketing campaign.
You execute that campaign and wait for the it to work – with no client appointments.
The campaign brings in a flurry of potential clients. Whew! You now have a decent amount of meetings for the next two months.
You bask in the glory of your success and thoroughly enjoy your client meetings.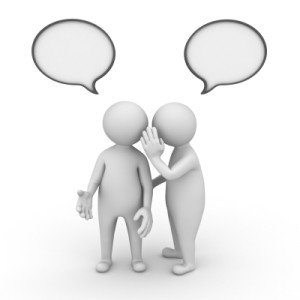 Two months go by, and then…
1 You look at your calendar for the next several months and discover that you have a LOT of time on your hands. Panic sets in.
2. You quickly throw together a marketing campaign…..
On and on and on it goes…
Shotgun marketing is very flawed. This feast and famine is no way to run a business. The good news is that there is an easy answer…
Consistency.
Your marketing needs to be consistent to keep the flow of new client appointments coming in. Keeping your pipeline full will increase your number of new clients. No more months of panic!
Here's how to achieve consistency:
Plan your marketing a year in advance. (I can almost hear your audible gasp!) Yep, a YEAR in advance. Just set up your marketing calendar and select a theme for each month. It's sometimes fun to plan around holidays or national observations. For example, since Veterans Day is in November, plan to reach out to VA groups, hospitals, and people who provide services to veterans and invite veterans to your office for free basic wills. This will also help you get the word out about other services you have to offer.
Schedule time for your marketing. Now that your marketing calendar is filled out, schedule a monthly marketing development meeting with your marketing person, the marketing agency you work with, or, in the case of solos just starting out, just yourself. In this marketing development meeting you will plan the steps of your marketing campaign. Make sure that you are planning at least 3 months in advance so you have time to develop and execute your campaign.
Create your marketing material. It is possible that you can do this step yourself if you have some knowledge, but a lot of lawyers depend on others to develop the materials you will need for your campaign. If you have someone who does marketing in your firm, delegate this task to him or her. If you need help, hire a marketing agency. Believe me, having someone who knows what they are doing will save you endless hours of grief and frustration.
(Shameless plug warning!) As you probably know, we have a select number of private clients for which we serve as their marketing department. If you are interested in working with us send an email to help@legalmarketingmaven.com. But, for those of you will smaller marketing budgets, we have a "Done for You" marketing program where we send you professional and fully tested marketing material automatically every month and its ready for you to customize and execute. (End shameless plug)
Execute your marketing. This is when you'll complete the steps in your marketing campaign. You'll do things like get your ad in the paper, make phone calls, create and monitor your Facebook ads or whatever steps that you identified for your campaign. Again, this is another place where you should delegate if at all possible. This will save more of your time for client work – and because you are consistently marketing you will need it!
Many lawyers mistakenly believe that consistent marketing will take too much time and cost too much money. But, with advanced planning you'll spend less time than you think and you'll see a steady flow of billable work – no more periods of famine!
There you have it! You now know the secret sauce of marketing. Having a consistent marketing schedule really will change the way your law firm operates for the better. There will be less stress for you and more money flowing into your firm.