The website is, most likely, the hub of all of your law firm marketing. You social media marketing points people there, as does your email and offline marketing. That makes it super important that your website is in great shape. If it has been more than 6 months since you reviewed your website – and especially if you haven't looked at it since it was created (Yikes!) – go do these things now.
1. Carefully read your home page.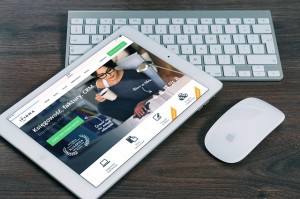 Visiting your home page is often the first step taken by your potential clients to get to determine if they want to do business with you. Make sure that your home page reflects who you are, what problems you can solve for them, and your ideal client
2. Review your bio – and rewrite if necessary.
When you read your bio, make sure everything is up-to-date. Have you earned any more certifications? Are you working with new community organizations? Make sure these are listed there. While you are at it, make sure your headshot is current.
3. Make sure there are no missing pages.
Now that you've had a website for a while, you may have ideas about a new page. For example, if you get the same basic questions over and over, create an FAQ page. You also may have added a new service, if so add a page for it.
4. Make sure your team page is up-to-date.
I always recommend that lawyers include a page on their website that introduces key team members. This is a great way for clients to feel at ease when they interact with them. If you already have one, make sure you keep it current. If someone has joined or left your law firm, make sure to update that page accordingly. It's also a good idea to review their description and update their headshot when necessary.
5. Proof your website. And, then proof it again.
You'd be amazed at what a typo on a webpage can do to your reputation! Not all of us are super at proofing and editing, so if you need to, delegate this task. But, make sure every phone number is correct and every link (internal and external links) are checked.
These are just a few quick things you can do to make sure that your website is working for you. (And, not against you!) If you think a full audit is required, you should consider taking our Inner Circle Training & Accountability Program for a test drive. For just $1 you can try out membership for 30 days and Website reviews are just ONE of the MANY benefits of membership!