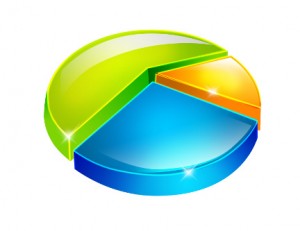 If your serious about having a greater impact with your legal marketing, it's time to start gathering the right data so you know what's working and whether you're on the right track.

To do this effectively, your receptionist should be asking every person who calls the office how they heard about you. Keep a record, either a spreadsheet or in a database, and document if they are coming from the internet, an advertisement, a particular referral source, the yellow pages, etc.

Many of us know this is important, but it's a marketing task that easily falls by the wayside when the office gets busy or if you are a solo and doing much of the administrative work yourself. These numbers are critical though, so for the next 30 days, make a commitment to track all calls.

If you don't have Google Analytics on your website, now would also be a great time to get that installed. You can set up an account and follow the directions to put the tracking code on your website here: http://www.google.com/analytics/ This will help you discover how many people are visiting your website so you can watch for improvements in the future.

Finally, I want you to start tracking your conversion rates. This is the percentage of prospects you are able to convert into paying clients each month. If you are only engaging a small percentage of the people inquiring about your services, this will help you to quickly identify a disconnect in your presentation or procedures in your office where potential clients are falling through the cracks.

You'll get a birds eye view of where you might be leaving money on the table, and where the majority of your business is coming from so you can continue to nurture those sources. Be sure to discuss these numbers during your staff meetings.

So I encourage you not to go any further into the year without collecting these critical stats. You can't improve your business if you don't have an accurate baseline from the start. Put someone from your team to work on this and be sure to keep in touch with us if you have questions about any disconnects you immediately identify in your firm.