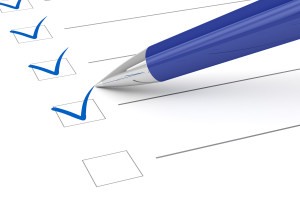 Your logo is the most prominent visual for your brand. It should be simple, memorable, versatile and appropriate for your audience. If your logo doesn't meet these criteria you might want to consider an update. There's a great company that I recommend to lawyers who are just getting started and need a new logo, or those looking for a refresh. The company is 99designs and it is very affordable and offers a wide range of talented designers. Actually, there are a lot of great design agencies and independent designers that will be happy to work with you. Maybe you even know a talented designer.
But no matter who you work with, there are 5 things you'll need from them after the design is final. Most lawyers aren't graphic designers and don't speak "design-speak" so I wanted to be sure that you know what to ask for.
The native file

At the end of the design process, you will most likely get the design in jpg, gif, pdf or tiff format.  However, you should also ask the designer to give you the native file. The native file is the format that the design software produces. The format is identified by the extension just like .jpg, .gif, etc. But it is very specific to the software. For example, if the designer uses Photoshop, the extension you are looking for would be ".psd." If the designer uses Adobe Illustrator, the extension would be ".ai." There are several types of design software programs and it isn't important that you know what kind of software they use, just know that you will need to request the native file that will have an extension that you don't readily recognize. Also, you won't be able to open the file unless you have that particular type of graphic software on your PC or mac. Even though you can't use that format, it is so important to have it so another designer can modify or manipulate it if needed. You won't be able to do that unless you have the native file.

Layered and non-layered images

The designer will provide you with a non-layered, or flat, image so that you copy and paste it easily. However, you'll also need the layered image so that if it needs to be modified later, a designer will be able to pull the different pieces apart to make intricate changes. Most likely, if you get the native files (as mentioned above) you'll get the layered image as well. But, to be safe, be sure to ask your logo designer for both types.

RGB and CYMK numbers

Now we're getting really technical! But, RGB and CMYK are a set of numbers that represent the very specific color used in your logo. In order to keep your brand consistent, you'll need to make sure that the colors look the same every time they are used, no matter where they are used. Knowing these numbers will allow that to happen. Just so you know, RGB color numbers are needed for digital applications and CMYK are needed for printing applications. However, all you need to know is the values for both. When the time comes, you'll give these numbers to the designer who will know exactly what to do with them.

Color and Grayscale Options

The final file will most likely be delivered to you in a full-color file. However, there may be times where you need your logo in black and white. The majority of the time you'll use your logo in color, but if you happen to need it in black and white, it is best for the designer to do this. Ask your designer to provide your logo in color AND grayscale. Grayscale allows your logo to maintain the subtle shades that may exist in your logo rather than simply turning it to black and white.

Font Name

If your logo includes your law firm name and/or any other letters, numbers or symbols, you should ask the designer for the name of the font used. There are a plethora of fonts and chances are that your designer has used one that is not common in an effort to make your logo look unique. Even if you think you know, ask your designer to provide the name of the font used so you can replicate it.